Prosthetic Plus is the proud owner of a Ortis Roboticom 7-Axis Carver! This new system will allow us to receive 3D computerized scans of each prescription rather than a negative cast. The 3D rendering of the body part is uploaded into the system where it can be modified and then "printed." The digital image will then be carved out of a foam block placed in the carver. When the carving is done, the once square block of foam is now a positive 3D model ready for use in fabrication. Click the link below to find out more about our Roboticom or download the AK by measurement work order.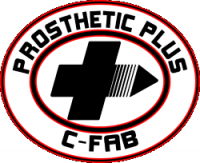 Phone: 715-207-6360 x2
Toll Free: 888-384-4766
Email:  [email protected]
Address:  415 W. Cedar St.
Spencer, WI 54479