Warranty and Guarantee
Prosthetic Plus will warranty all devices for workmanship for the period of 90 days. Components supplied by Prosthetic Plus are limited to manufacturer's warranty.
Rush Orders
We reserve the right to add a rush charge for prosthetics if a turnaround time of 24 hours or less is required.   Prosthetic Plus is not responsible for delays occurring if proper work order is not received.
Components
All prosthesis fabricated will utilize customer requested components. Components not included in price.
Special Orders
Special orders (non stock) components cannot be returned, unless manufacture defect. Prosthetic Plus, will special order components with proper work order from customer. Customer responsible for cost plus shipping of all special order items.
Necessary Information
All orders must be accompanied by a completed work order. We reserve the right to hold work until properly executed work order is received.
Payment Terms
Payment terms are NET 30 DAYS from the date of invoice, unless already agreed upon with customer. Early payment discount is also available at 2% if paid within 10 days. Terms are available on completed and accepted credit applications.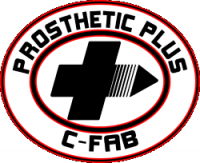 Phone: 715-207-6360 x2
Toll Free: 888-384-4766
Email:  [email protected]
Address:  415 W. Cedar St.
Spencer, WI 54479